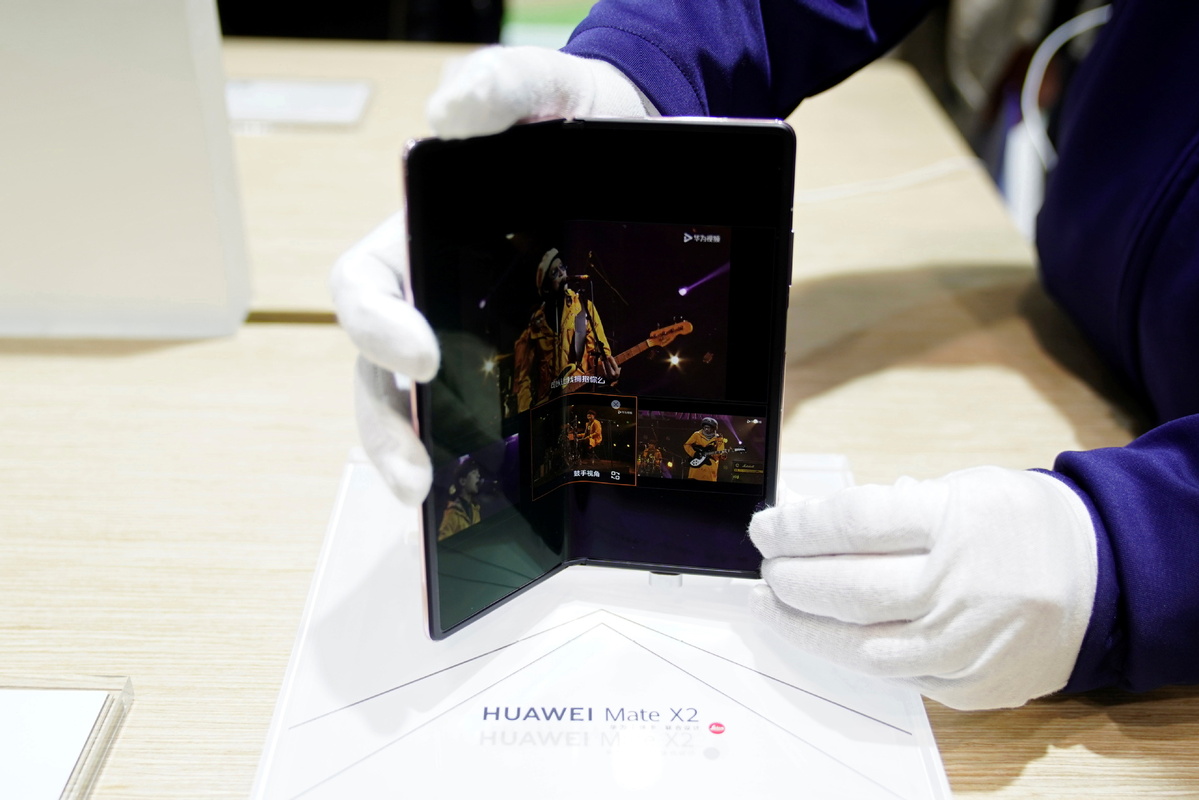 China's phone market boomed in the first quarter of this year compared with the big setback caused by the COVID-19 pandemic at the same period last year, with phone shipments reaching 97.97 million units, up 100.1 percent from the same period last year, said the China Academy of Information and Communications Technology on Monday.
In March, a total of 36.09 million phones were shipped, increasing 65.9 percent year-on-year, with 41 newly-released models, up 32.3 percent from a year earlier.
In the first three months, about 122 new models were released, up 48.8 percent in comparison to 2020, including 98 types of smartphones.
As 5G telecommunication technology has matured, 5G smartphone shipments surged to around 27.50 million units last month, accounting for 76.2 percent of the total shipment volume.
Shipments of 5G smartphones in Q1 hit 69.85 million units, with 64 new models landing in the market.
The total shipments for the Chinese smartphone market are estimated to expand six percent on a yearly basis in 2021, to about 340-350 million units, said Wang Xi, the Chinese analysis manager of IDC, a global market intelligence firm, the 21th Century Business Herald reported.